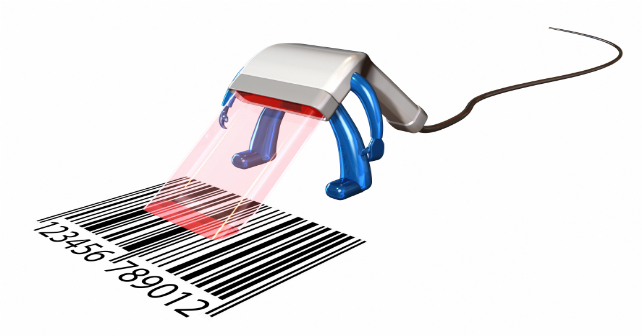 With so many smart cameras and code readers on the market it can be a job just to identify the right range to be looking at for your application.
One of the things you will find if you read through the datasheets, specifications and marketing literature is that every company will describe their functionality in slightly different ways. What we've done here is to bring those differentiations back to a standardised application description.
You may find that, due to this, some models are surprisingly similar. Be assured that we've worked our hardest to make sure the information presented here is as accurate as possible.
Without further ado, then, here is the round up of the models and applications for some of the major players in the machine vision systems arena. Hopefully it will give you an idea of where to look for the right tool for the job.
Code Readers
Starting with the simpler end of the machine vision spectrum of devices code readers are primarily used for the identification function of machine vision. They can read a variety of 1D, 2D and more complex identifying codes, including optical character recognition, used within the industrial process.
Code Reader Comparison Tables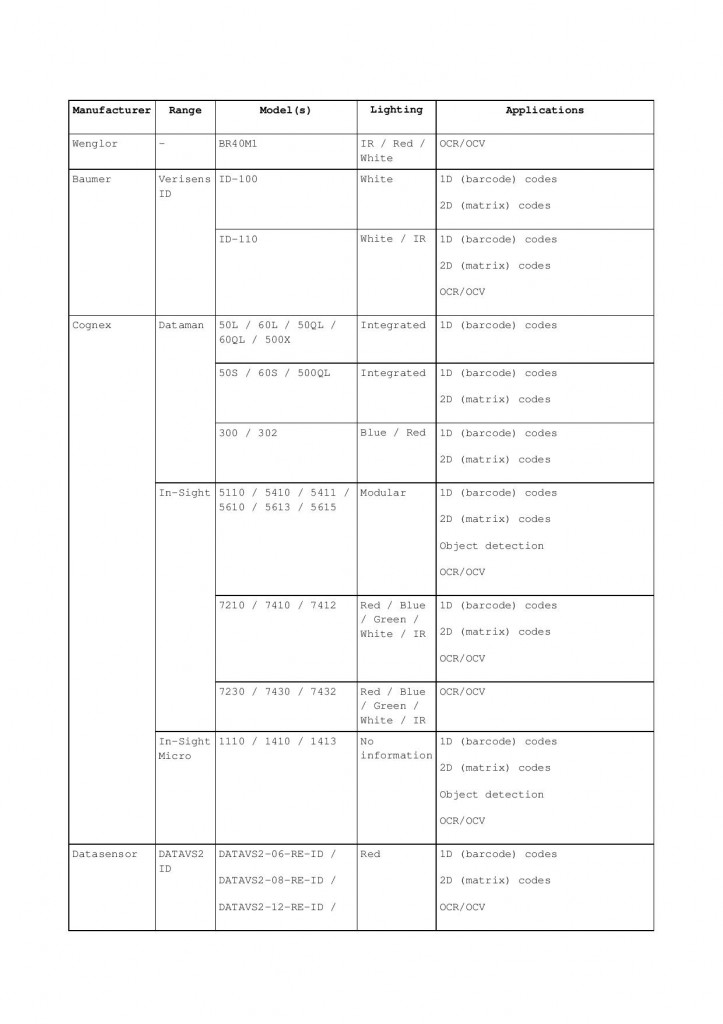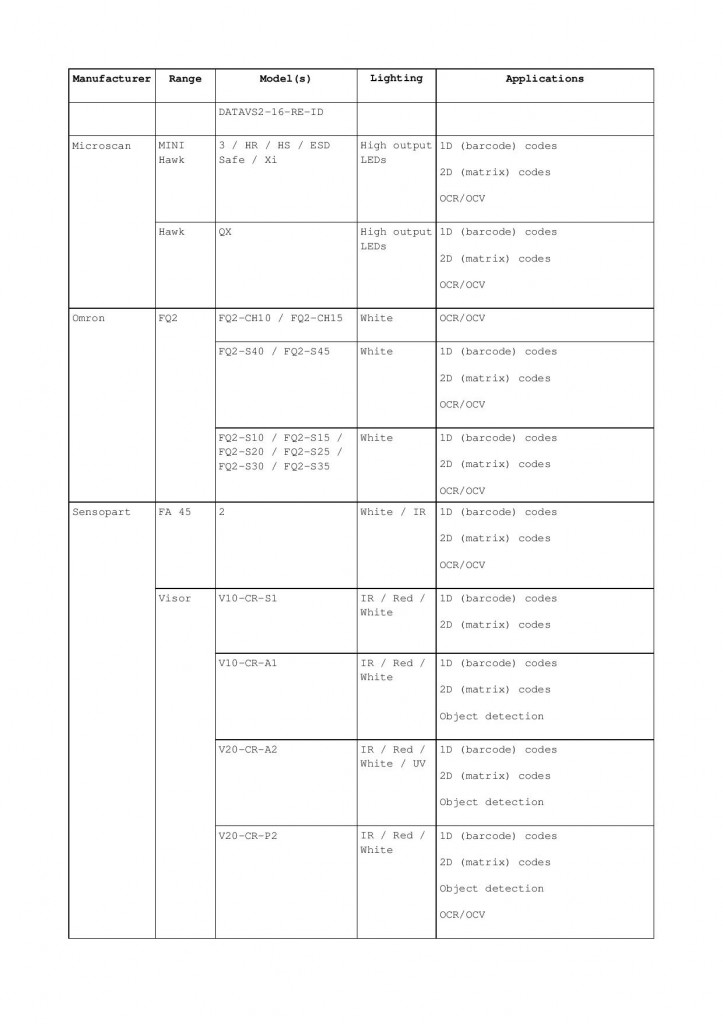 One of the features that we have not elaborated on, in this comparison, is resolution. The main reason for this is that almost all of them are in the 0.3 to 0.5 megapixel (MP) range; though a number are around the 1.2MP point, this no longer "high" resolution.
There are a few exceptions above 1.2MP, the most notable are:
Cognex – In-sight 5615 (5MP)
Microscan – MINI Hawk 3 (3MP)
Smart Cameras
The Smart Cameras in this section often incorporate the functionality of the code readers but extend their abilities out to processing of partial images, programmable recognition of features, as well as more complex and comprehensive functions.
Smart Camera Comparison Tables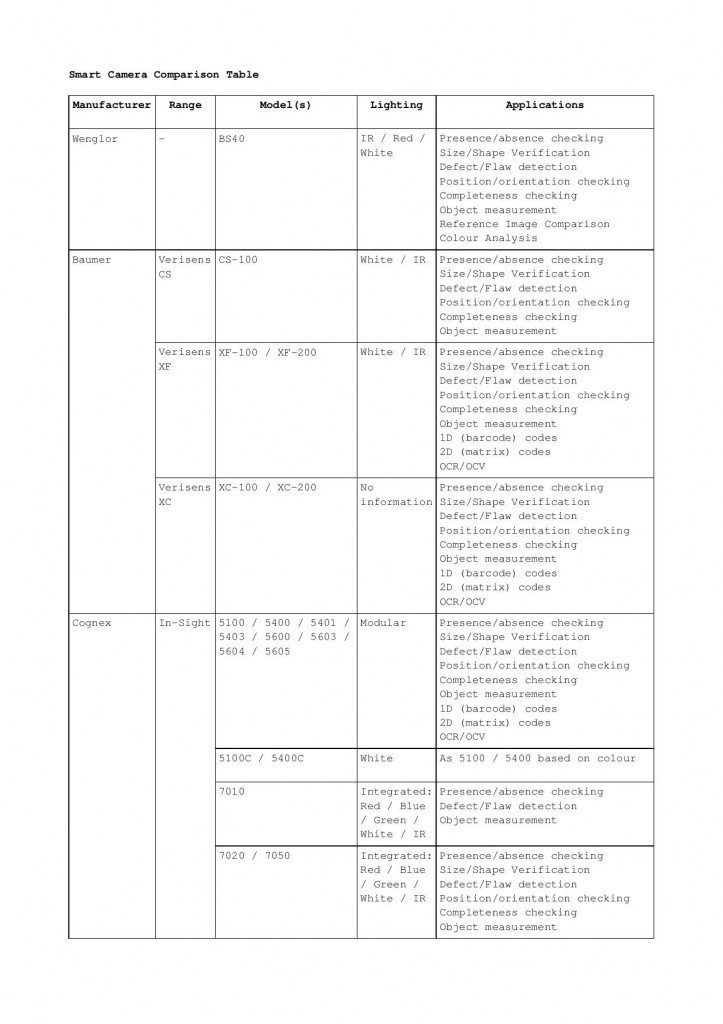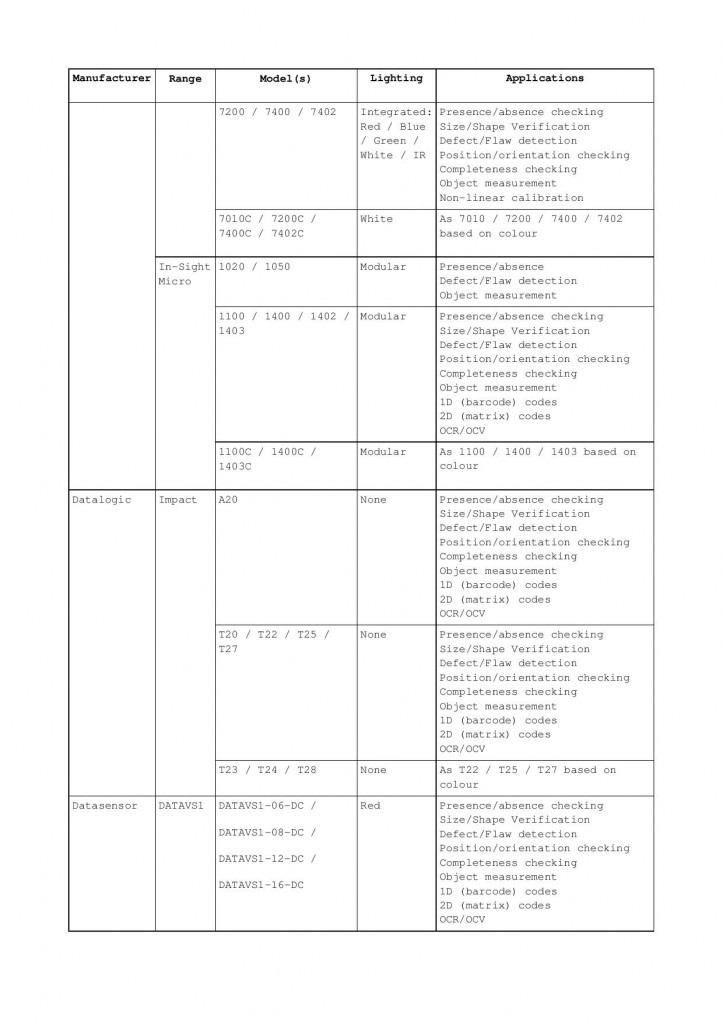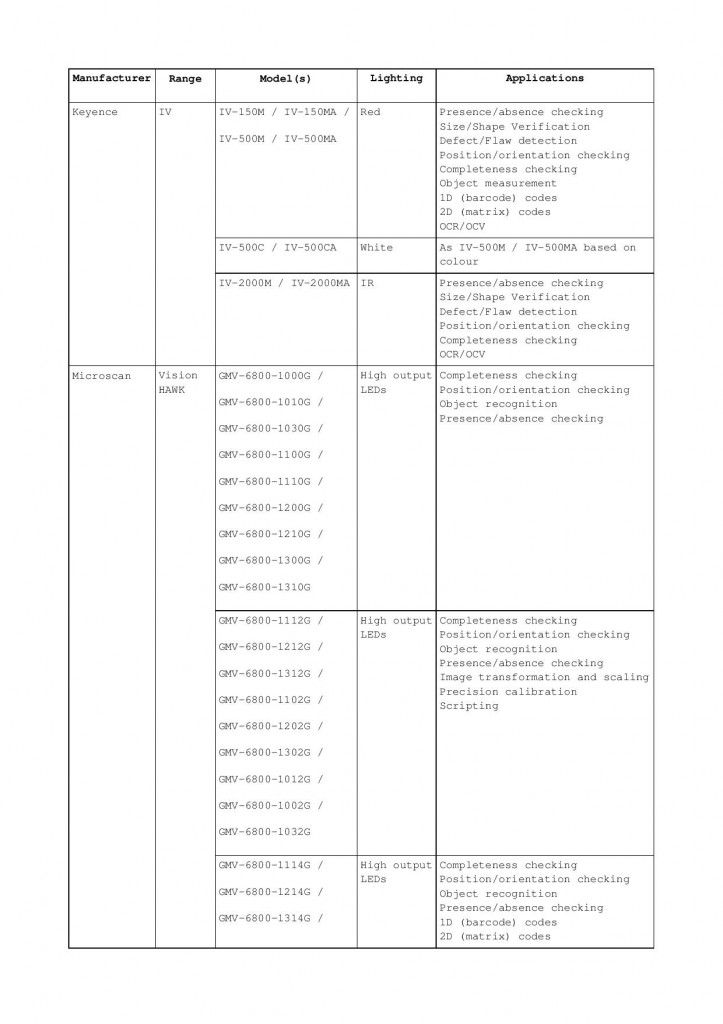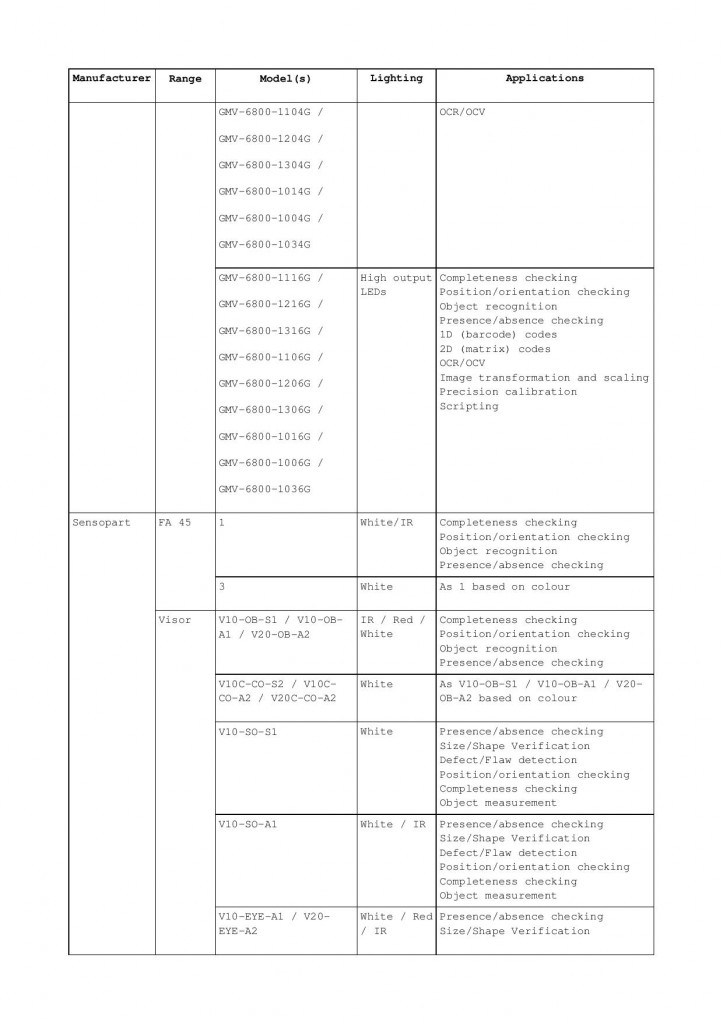 You may have noticed that several of the code readers in the earlier table exist within the same range for a particular vendor as the smart cameras in the later table. In some cases the devices are physically different, though in some it is due to a difference in pre-loaded software toolkits.
As ever, the fine differentiators are in the details. While most cameras will perform position and orientation checking, some vendors will emphasise their geometric pattern matching software while others specify their high-quality edge detection. Again, we have brought the disparate methods under the headings of the applications they ultimately achieve.
In general, across both sets of vision devices, it is possible (in some cases mandatory) to supplement or replace the supplied lighting with additional LED lights to fit your particular needs and specifications.
We hope this article has provided you with the information you need to find a range which fits your needs regarding machine vision systems.