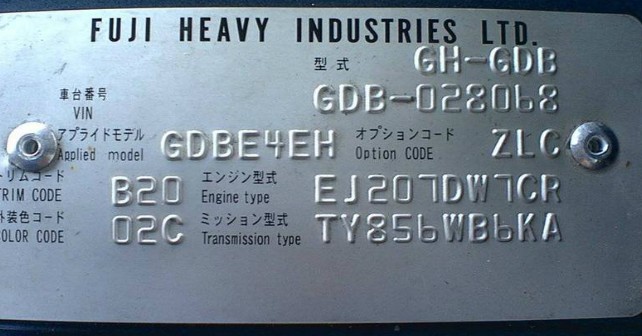 Similar to the dot-peened 2D marking, scratched (or scribed) marking is popular within the hard-materials industries. The automotive industry, in particular, frequently uses this method for marking the VIN on a car chassis.
Problem
As scratched markings are by-and-large used to mark characters and numbers directly onto hard materials, the problems faced by dot-peened code are exacerbated by the need to use optical character recognition (OCR) or optical character verification (OCV).
Intense, directed lighting, from a camera's integrated lighting, means that a shiny image of the scratched markings would be reflected onto the camera's lens; this would make the image distorted and not able to be read or checked.
Solution
Fortunately, by combining the following solutions it is possible to overcome the limitations of directed lighting.
Low Angle lighting: Having the lighting at a low angle, light which means that the majority of the light is not reflected directly back into the camera lens. This can be best provided by…
LED Ring or Square light: Either the ring light or a square light (using LED Bar lights) provides a highly diffuse lighting whilst maintaining contrast with the surface.