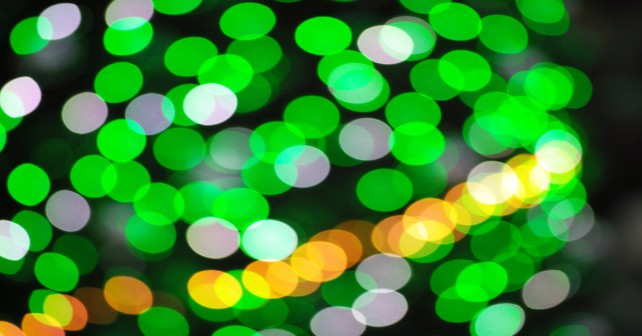 In many industries dot-peening of 2D codes has become standard. The X-Y axis of an electromechanical process is controlled to vary the size, shape and spacing of the mark to be produced.
Treatment and/or machining to prepare the surface of the part is sometimes needed to improve the readability of the code.
Problem
Most lighting integrated with cameras are usually unsuitable for reading 2D dot-peened codes. Co-axial, directed lighting, when used on metallic surfaces will reflect a shiny image onto the camera's lens. Anyone who has seen a movie directed by J. J. Abrams will be familiar with lens flare and how it makes the image useless for machine vision purposes.
Solution
Red or Blue LEDs: By cutting out the more intense green light it allows for reducing glare in the image, while retaining contrast for the image capture.
Low Angle lighting: By mounting the lighting at a low angle, you minimise the reflection (or "shine") back onto the lens whilst maintaining light on the object to catch the ridges made by the dot-peened code. You can achieve this best with a LED ring light.
LED Ring light: Depending on the shape of the code on the surface of the part, you can use this style of light to create the low angle needed; alternatively, for another code shape, you can use a LED bar light.
LED Bar light: Arranged in a square or parallel configuration this will highlight most dot-peened code shapes.
By exploiting the above configuration you can be sure of delivering a clear, matt image to your camera.