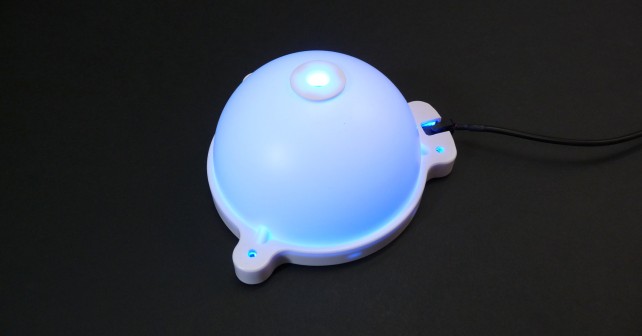 Domes are used in the machine vision industry because a dome helps diffuse light, to provide consistent lighting even in the most challenging circumstances. They come in many sizes and LED colours.
Conventional wisdom says that a dome's internal diameter has to be twice that of the lit object.
In order to capture an accurate image, the camera has to align correctly with the aperture at the top of the dome. If the hole is too big, a dark patch will appear. If the hole is too small, not enough light will reach the camera.
Many vision applications of the industrial world
Using green LED lights, domes are great way to increase the contrast of laser engraved codes on metallic surfaces. Here are some other ways a dome can improve your machine vision.
• To detect splits and cracks on shiny surfaces
• To see screws inside a transparent plastic bag
• To get rid of reflections on a shiny irregular surface
• To read codes and markings on a rounded, curved or cylindrical surface
• To point out a bad angled shape on an electronic circuit
• To point out the wrong positioning of a component
• To control the position of a decorative label on a bottle
• To locate holes without using a backlight, etc.