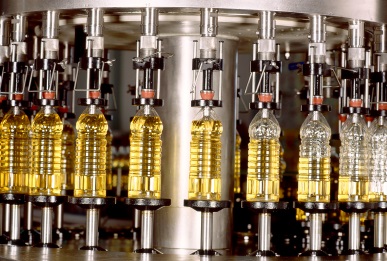 Inspection
One of the worst things to do is start an article with a long quotation. Sorry.
"The press and the media regularly report incidents occurring in the food and beverage supply chain. Consumers have become increasingly wary… The pressure is passed onto the supply chain and the manufacturers in the food industry…

Distributors are thus seeking to avoid bacteriological and allergen risks… This issue is even more sensitive for products sold under the distributors' own brand: if a defect is reported, the whole brand will be impacted…

Manufacturers are to solve the productivity/profitability, quality and food safety equation. Beyond the protection of their brand…"
(Venaille, C. 2013.)
The reason for putting this in is that we think this nails the most important question of using machine vision in the packaging industry…
Why?
Direct cost savings are immediately apparent and welcome to everyone, but the larger issue surrounds quality and brand protection. Those areas can impact business far more significantly than a simple capital cost or saving.
Location
The next question after why is "where?".
As machine vision becomes ubiquitous within the industry we can see which players have included this kind of system within their overall solution.
"Intermarche… has equipped its own facilities with… seal checking systems…
The Campofrio group… has also opted for [machine] vision inspection…
Fratelli Tanzi… has invested in a vision system, upon the request of its English distributor, Marks & Spencer…"
(Venaille, C. 2013.)
"At the Kitt Green, UK facility of H.J. Heinz, V-viz Ltd. has deployed a system capable of label inspection on canned food at a rate of 650 cans/min."
(Wilson, A.2012.)
That last quote leads us, nicely, on to the next question…
Identification
That question is "what?".
The technologies available can do a huge variety of functions, so what applications are among the higher thought processes of business as they implement machine vision?
"Setting up a control system is… critical in order to optimize product packaging as it meets the food safety, productivity, profitability and quality requirements…
This automatic, reliable, non-destructive technology takes part in the continuous improvement of the production cycle thanks to the immediate correction of packaging discrepancies."
(Venaille, C. 2013.)
As the cost of 3D structured light inspection systems they are being increasingly combined into image processing systems. One vendor, for example, has used it to:
"…reduce wasted product and improve quality, the system is capable of inspecting 7200 pizzas/hr… The same system has also been deployed to count and sort a flow of 40,000 tortillas/hr."
(Wilson, A. 2012)
So, critical control, quality and speed; not just the rate of production, either, but speed in catching and rectifying any failure or error in the production process.
Measurement
Globally, the machine vision industry, in 2012, was worth $3.1bn USD ($2.4bn USD within the industrial vertical) and is expected to have a compound annual growth rate of 8.2% between 2013 and 2018 reaching a total global market value of $5bn USD by the time we measure the market size in 2018. (Rohan, 2013.)
With the inspection application segment accounting for nearly one third of the machine vision market (Rohan, 2013), it is important to see just how it is used, and how it can affect the overall perception of individual brands – not to mention the entire industry.
References & Further reading
Venaille, Christophe (2013) Towards full control using vision inspection, pp. 28-31. In: www.packaging-trends.com [download] (Accessed: 27/12/2013)
Rohan (2013) Machine Vision Systems & Components Market worth $ 5 Billion – 2018 In:
http://www.marketsandmarkets.com [online]
http://www.marketsandmarkets.com/PressReleases/machine-vision-systems.asp (Accessed:Â 27/12/2013)
Wilson, Andrew (2012) Vision Software Blends into Food Processing
In: Vision Systems Design [online]
http://www.vision-systems.com/articles/print/volume-17/issue-6/features/vision-software-blends-into-food-processing.html (Accessed: 27/12/2013)