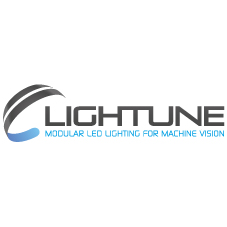 Established in 2012, Lightune Europe is a French company that manufactures and sells specialised low-power LED lighting for industrial vision and quality control by camera.
Lightune's key strength: MODULARITY
While most of the market offers a wide range of specialised, standalone lighting solutions, Lightune Europe offers just 2 basic products – The Lightune Ring and the Lightune Bar.
These 2 products form the foundation of the Lightune Modular Lighting System (LMLS).
Using these 2 basic 'building blocks' you can create a range of
sophisticated lighting solutions

, simply by adding Lightune's modular accessories.
With these simple, interlocking components, you can build Parallel Lights, Domes, Low Angle Lights and even a Backlight.
For instance, to read a 2D code, experts recommend a dome light to provide clear, diffuse illumination. Starting with the Lightune Ring, a simple domed cover is added to create an effective Dome Light, suitable for reading all 2D codes.
To create a Backlight, a set of Lightune Bars are interconnected and a flat, light diffusing plate is placed over the light source, connect it to a power supply and your new lighting solution is ready to use.
Whenever your needs change, instead of having a redundant lighting system, you can simply reuse your existing modular components in a new configuration, or add in new accessories – at cost effective prices.
Lightune focuses on keeping our products affordable. Because the company only develops 2 styles of LED lighting (the Bar and Ring), with fully compatible components, the prices are optimized, so customers get truly affordable lighting solutions. However, quality remains paramount and all products carry a lifetime warranty.
Lightune Europe is also a pioneering online store. Thanks to the online catalogue, you can place an order at any time, from anywhere in Europe. Orders are shipped within 48 hours – responsiveness, as innovation, is at the heart of Lightune.
Thanks to lightune.com, machine vision has a new, dynamic partner.
Contact :
Lightune Europe
20 rue de saint Philbert Р44118 la Chevroli̬re РFrance
email : contact@lightune.com
www.lightune.com