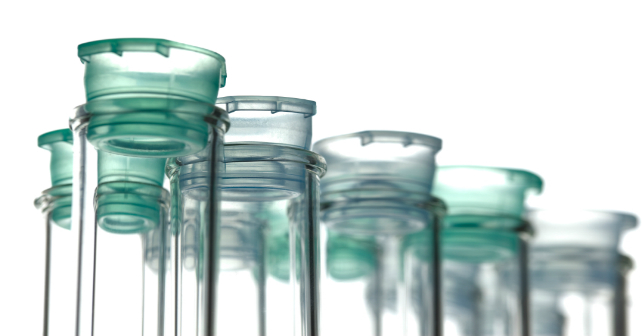 Many industries use highly polished plastics in everything from scientific equipment to kitchen utensils and packaging. Catching defects for the products can be critical, in some cases, for Quality Control processes.
Problem
Shiny objects reflect a lot of light obviously, as that's what they are designed to do. This makes checking opaque shiny plastics a demanding task, without the right instruments.
A camera's integrated, coaxial light will reflect too much light off the shiny object, overloading the image sensor.The danger, here, is that many, if not all, defects will not be detected.
Solution
By creating a more diffuse lighting zone , you can obviate the problems of too much light being reflected into the image sensor. The best ways of achieving this are with the below solutions.
LED BAR Lights: Arranging bar lights into either a square or parallel shape, depending on the product's dimensions, and setting them at an inclined angle you can mitigate much of the excess reflection.
Diffusion Dome: If equipped with blue, green or white LEDs, a ring light with a diffusion dome will help your camera to efficiently capture the image by effectively reducing the glare from the reflective surface.