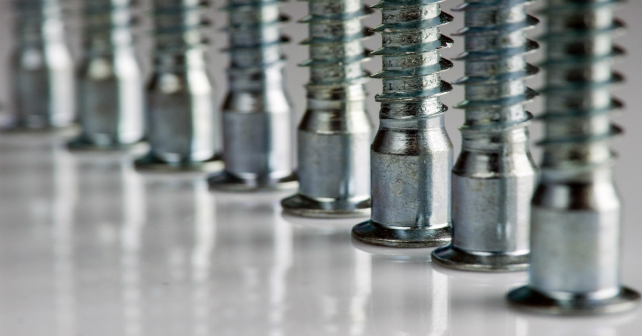 Screw fixings and bolts are nearly ubiquitous in construction and manufacturing products.Therefore where a flush finish is required, tappings are also found. For quality control purposes it is essential to be able to detect and recognise that the tapping has
been successfully made before the part or product is passed to the next stage in the process.
Problem
Using your camera to check that a tapping has been correctly made is difficult without the correct lighting. The integrated, coaxial light has difficulty in highlighting holes, let alone the less defined tapping surrounding it.
Solution
The best way to help the camera undertake its role in the quality control process is to use a lighting solution based on LED bar lights.
LED Bar lights: Arranging bar lights in a square or parallel configuration (depending on the best fit for both camera installation and work-piece), and setting them at an inclined angle, will clearly illuminate the tapping, allowing the camera to create the correct image.