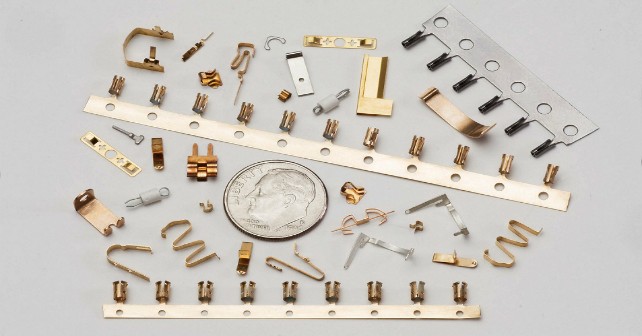 Holes and bumps can appear at any time while processing fragile elements, and produce weakened products. These damaged elements must be withdrawn, rapidly, from the production line, not only as they will be unsuitable for a finished product, but to avoid possible accidents during assembly.
Problem
As with other types of flaw, the mono-directional and intense lighting integrated into your camera may not allow for detection of bumps and flaws as they blend into the overall shape of the part.
With too much light reflecting from the surface, directly back to the lens, the camera will receive a "glossy" image, useless for flaw detection. This, of course, is especially true for products which are intended to be reflective.
Solution
In order to immediately detect a change in the surface features which would indicate a shape distortion or lack of material (bump or hole) the following solutions can be used.
LED Ring light: The ring light will provide light from the entire circumference, helping to over the whole surface. In addition, improvement to the solution can be made with low angle lighting.
Low Angle lighting: By increasing the angle of incidence between light-source and camera, the low angle lighting mount provides greater diffusion of light across the surface. Alternatively, you can use a diffusion dome.
Diffusion Dome: The diffusion dome is designed to create an even light field ensuring that contrast between product surface and potential flaw is greatly improved.