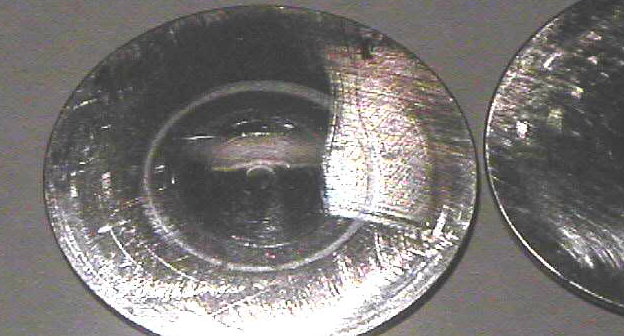 Edge defects on a part or product are usually a functional problem over and above any aesthetic considerations. Detecting them before they leave the conveyor belt, so that they can be corrected or rejected, is a vital function of machine vision.
Problem
Coaxial, intense, direct lighting, such as that provided by a camera's integrated lighting, can only illuminate a global shape. Although cameras are now precise enough to detect the problem, without suitable lighting, a machine vision system may provide a false-negative, passing through a defective piece with a LED Ring light:
Solution
The ring light will provide diffuse light, producing a well-contrasted image in the camera as the rays bounce off the defects, but the solution can be enhanced by low angle lighting.
Low Angle lighting: This will highlight defects by reducing the light reflected into the camera from the global surface.
This adjustable lighting solution is the perfect solution for effective quality control, able to detect chips, scratches and uneven thickness after a moulding process.